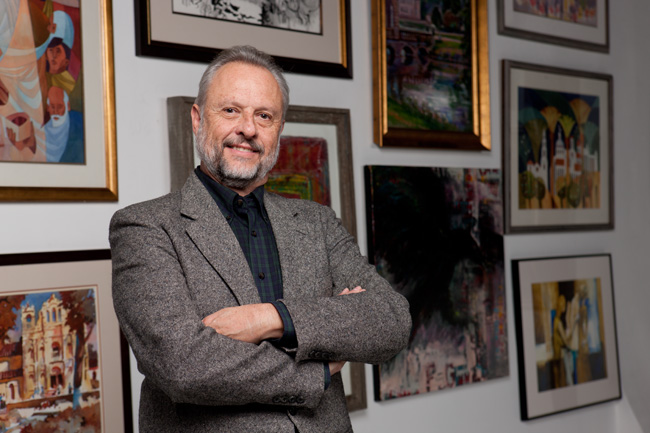 Gene Sasse has successfully owned and operated his own commercial photography business for over 45 years. He has achieved many artistic successes during that time. He's critically known for his mastery of composition and well-orchestrated balance in his photography.
"I used photography to tell a story, to tell a story of how I see the world, what I find interesting, unusual, or just a different view of the mundane." – Gene Sasse
Gene is a university level Adjunct Professor in Photography, which has allowed him to dedicate a portion of his creative skills and knowledge into teaching others. Over the years, his students have learned the artistic craft of taking and making fine works of photographic art.
Another thing that Gene is especially known for is the museum he founded and is currently the Director. Gene has demonstrated through his passion and talent, the ability to curate and orchestrate successful museums exhibits. Along with these skills, he manages the highly attended and informative educational art talks, which has made him an asset to the Southern California art community.
"When I committed myself to the creation and development of an art museum, I knew the task would be challenging. But I also underestimated how incredibly rewarding this part of my creative life would be. I have had the opportunity to meet and work with some amazing artistic talents in the fields of painting, photography and sculpture." – Gene Sasse
The museum is called, "The Sasse Museum of Art" and is receiving international recognition. It has become one of those rare creative outposts in a world filled with major museums of art. The Sasse is managing to compete in the highly competitive, ultra-charged cultural environment of Southern California.
Considering Gene's many outstanding accomplishments in the world of creativity, he has managed to stay grounded. Museum goers, artists and patrons of the arts are some of his most dedicated supporters. A fact that makes Gene filled with gratitude.